Application Guidelines
[full details of each Space type]
D
SPACE (Mid-sized Display Stand)
Maximum of 30 units per Exhibitor
SPACE D IS A 'SPACE ONLY' STAND. You just get an area of floor, and your stand must be custom-built by yourself.
Stand Size3m width × 3m depth
Height Limit3.6m
•12 or more linking units will be an island stand (no neighbours).
•Space D must be a single-storey stand.
•A minimum quantity of 6 units per order will be requested.
IMPORTANT NOTICE ON A 10 or LESS UNIT STAND
When you hire a 10 or less unit stand, your stand may have neighbouring stand(s) which will be other Exhibitor's Space C or 10 or less unit Space D. In this case, a partition (white divider wall) of 2.7 metres in height will be installed in between the stands. The partition cannot be taken down unless agreed upon by both parties.

If you wish to have another partition of more than 2.7 metres in height, it can be extended up to 3.6 metres and the back side (the side facing the neighbouring Exhibitor) must be finished in white coated paper.
If you need a nameboard with your company name and/or logo on the POSITION A (as illustrated in the lower right), the new partition must be set one metre back from the pre-existent partition.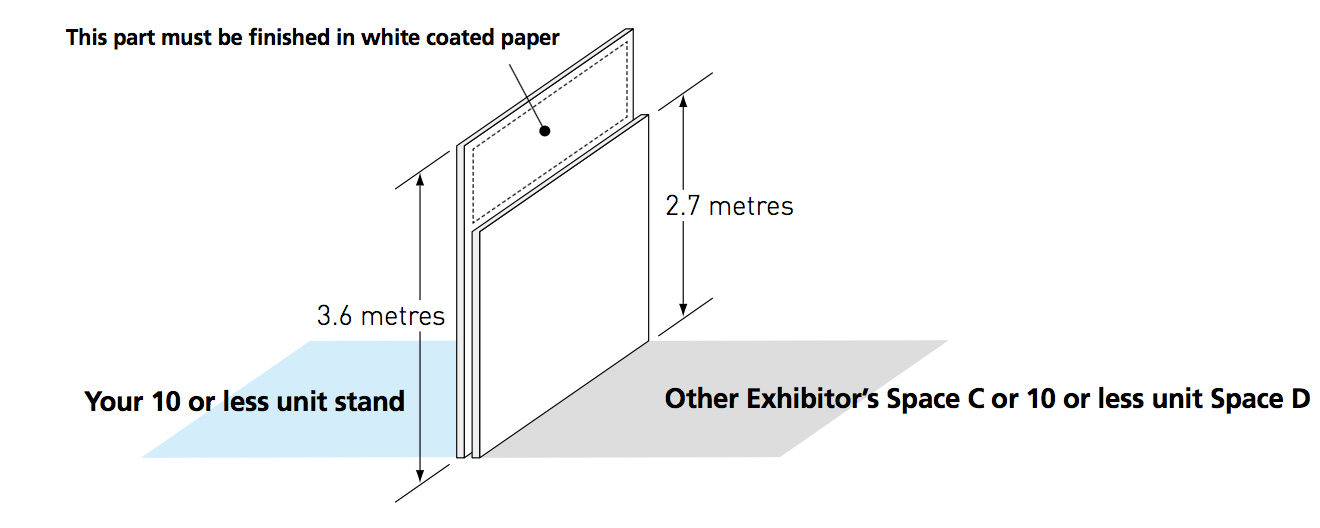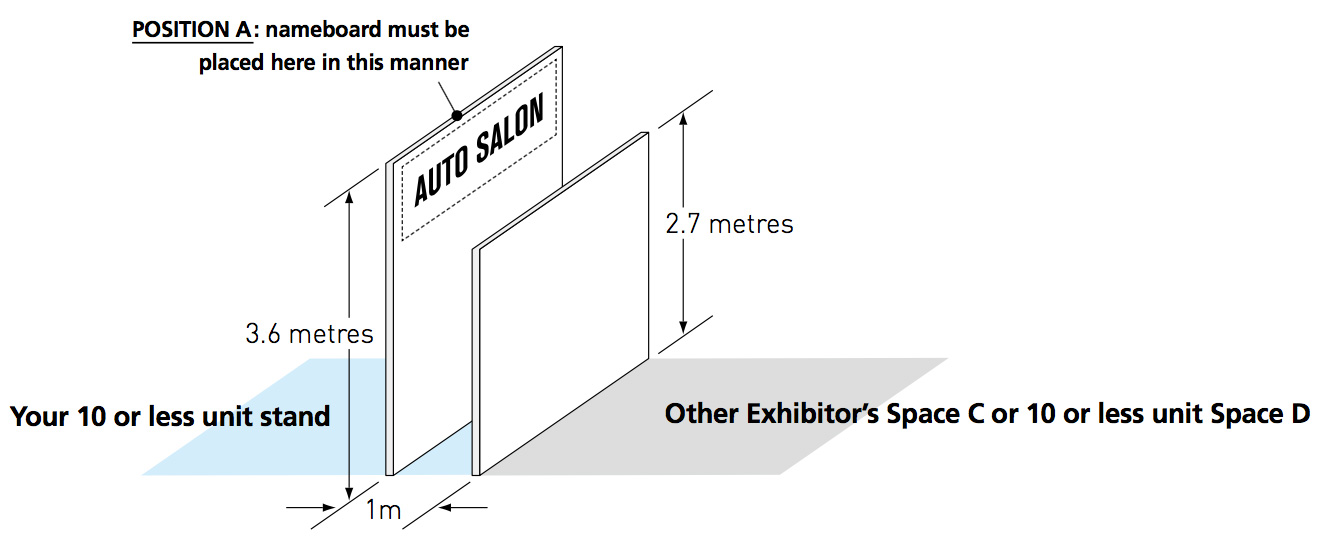 • Space assignments will be made by TASA.
PRICES
Member: 220,000 yen (plus tax) per unit
Associate: 280,000 yen (plus tax) per unit